Oct 31, 2019
Learn about 4 ways to get your sweat on, no matter where you are. No gym required!
Links (Amazon links are affiliate links, meaning that The Boat Galley Podcast earns from qualifying purchases; some other links may be affiliate links):
Yoga mat: https://amzn.to/32WmmHY (Amazon)
Resistance loop: https://amzn.to/2BSEuGO (Amazon)
TRX system to haul in the rigging: https://amzn.to/2q0AykF (Amazon)
Email Nica: nica@fit2sail.com
Email Carolyn: carolyn@theboatgalley.com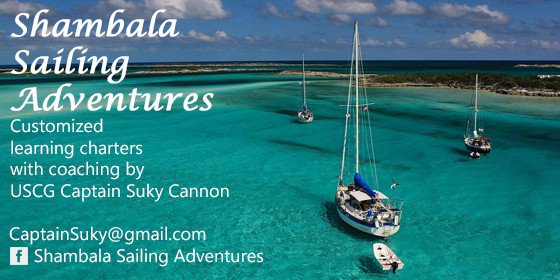 Sponsor: Shambala Sailing Adventures (https://www.shambalasailingadventures.com/), offering customized learning charters in Exumas, Bahamas. Sail her like you own her with coaching from Captain Suky Cannon. Contact her at CaptainSuky@gmail.com; mention this podcast for 10% off.
Music: "Slow Down" by Yvette Craig